Flatark Weekend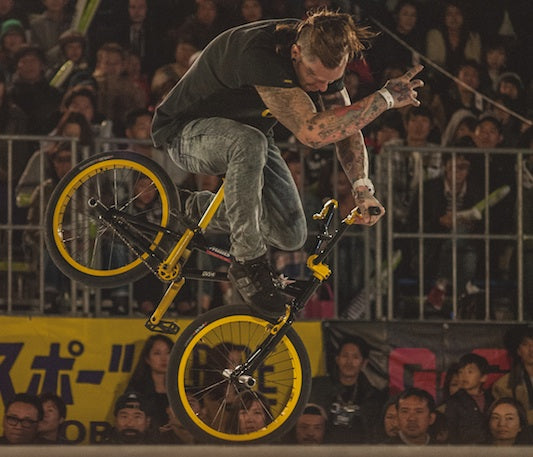 Hello everyone!
We are back to give you our summary of our weekend in Kobe! Flatark was an exciting event and AUTUM is proud to have contributed with 7 awesome and divers riders to the game!!! All of our riders did their best and all were looking good on stage. 
Especially happy we were about Dominik arriving in the last moment on Friday to be with us and joining the contest. He was welcomed by his many fans and he really added value to the contest. His riding was esceptionally good. Hard tricks, new stuff and he pulled almost all of it. He qualified first place and in our eyes - and quite some other people too - he won his battle in the finals. Also again a shout out to Thomas who had a killer run during qualifications! But... great riding is in the eye of the judges. What to say...winner was the organizer himself...again. Congratulations though to juggling all of it.
Our Autum Crew had a great time whatsoever. We enjoyed having all our riders together, soak up that international Flatland mingling, see new and familiar faces and all the great riding!
Thank you to everyone! Arigato gozaimasu!!!
---
Also in - CHECK THE LÅTEST NEWS -